Summer is in full effect here in the Okanagan Valley and it's time to kick back and enjoy the heat. Your patio is a key part of your home and I think it's important to create a stunning space you want to curl up in and enjoy a good book or invite friends and family over all summer long!
Bonus points to anyone selling their house this summer, if you follow these simple steps up make your patio stunning, you'll set the stage for potential buyers!
Set the Mood with String Lights
( Photo credit: Show Home )
You can't enjoy your patio throughout the evening without proper lighting. String lights, hurricanes, and lanterns are musts! Almost every home and decor store around Kelowna is selling different varieties of these type of lights so I encourage you to explore and see what you can find!
Big area rugs with a pattern!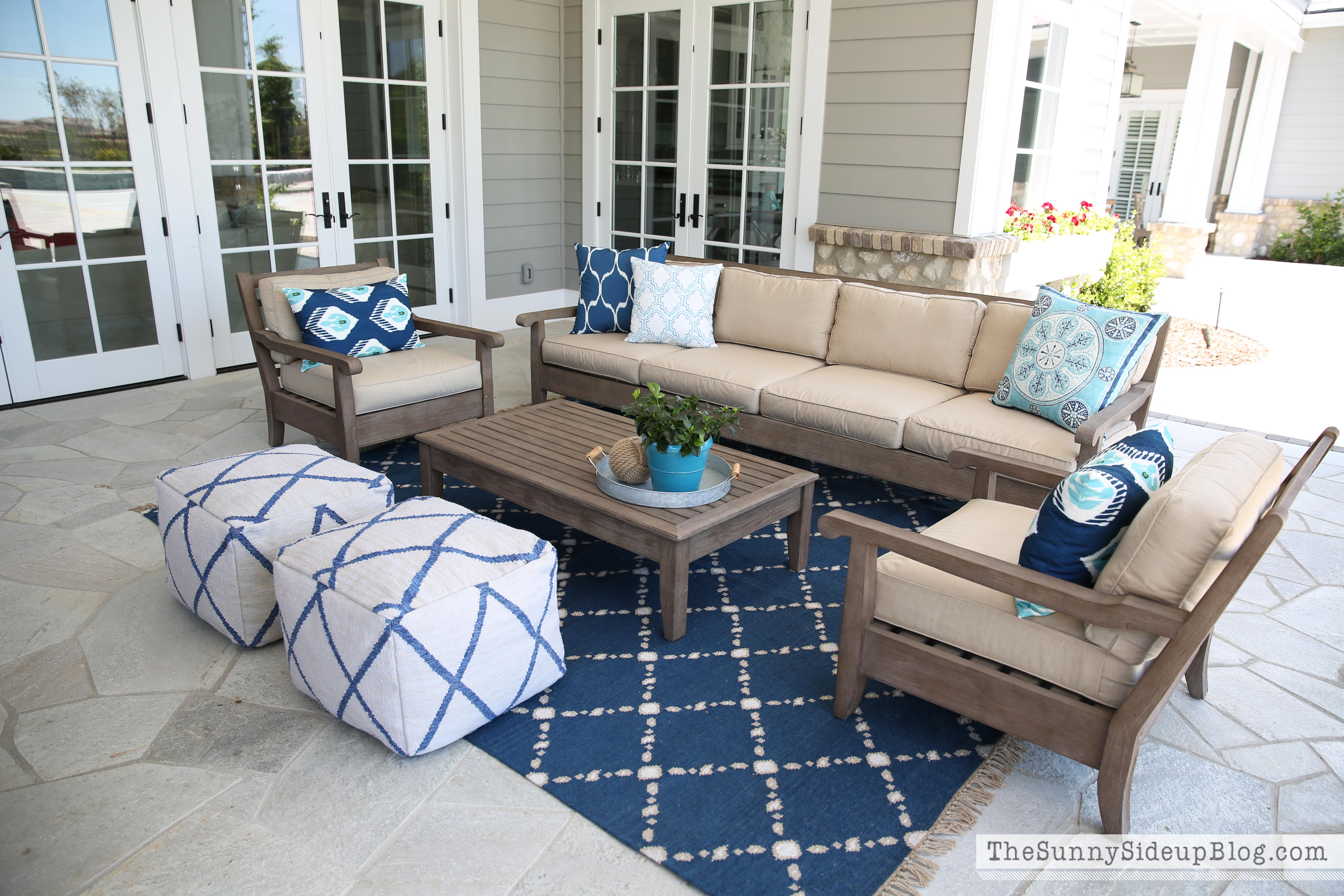 (Photo Credit: http://www.thesunnysideupblog.com )
Use an outdoor rug to create separation of spaces on your patio. Have a smaller area? Patio decking is a great way to spruce things up! You can really spice things up with a bright pattern or bold color against your patio furniture!
Create an oasis with Plants
(Photo Credit: westcoastgardens.ca )
Check out one of Kelowna's finest greeneries and get some plants that you want to surround yourself with. Your patio might be the only outdoor space you have, especially if you don't have a yard, so take advantage of this space! Pot a few of your favorite plants or start an herb garden. Everyone needs a little greenery. Personally, I am LOVING all the lavender that is all over Kelowna!
What are you doing to your patio space? Enjoy your weekend everyone!
Lorraine Penfound