It's definitely a sellers market out there, and houses in this Okanagan real estate market are turning fast from listed to SOLD! It's important to make a statement with your home, not only when you go to sell, but when you're living in it as well! Here are some things i've noticed really help drive a sale in the real estate market!
Add that Pop of Color
Paint and wallpaper are one of the most effective ways to make a statement! Color helps ad personality and can really make a big impact on the mood and atmosphere! A good example below is my clients who are using a gorgeous blue to add their own character and style!
Click to View Listing: 727 Houghton Road
That to-die for lighting
Treat yourself! I think you should splurge on the lighting in your home. It really makes a big impact seeing a gorgeous light fixture when you walk into a room! Investing in good lighting can really set a mood and tone to a house, but also give your home big re-sale value when you go to sell!
Click to View Listing: 1075 Sunset Drive
Create a backyard oasis
It's the Okanagan, everyone lives here to get that sunshine and your backyard is the perfect place to get it! Investing in your backyard and creating a oasis is a must-do! Great re-sale feature, and creating that perfect backyard helps you enjoy the heat, while staying cool in the shade of a canopy seen below!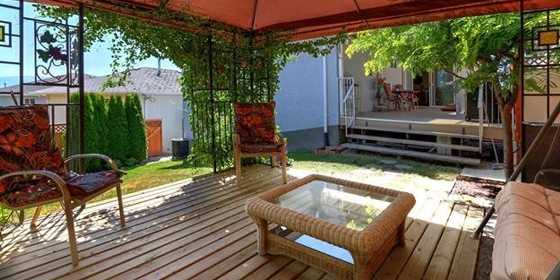 Click to View 2440 Old Okanagan Highway
Picking the right kitchen backsplash!
Tiled backsplashes are getting as unique as ever! This is a great opportunity to get wild with textures and really create a stunning look for your kitchen! I love the texture that has been added to this kitchen on Jasper Way with the use of these gorgeous tiles!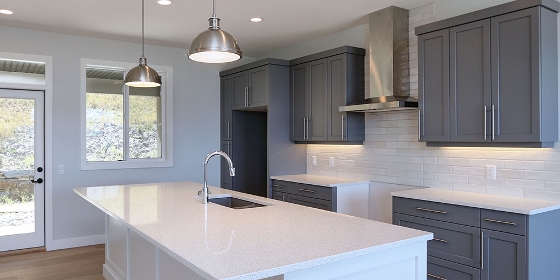 What have you done to create a statement for your home? Let me know on my Facebook page!
- Lorraine Penfound